We got there again, to the sunny and yellow unique dune, forming over the years to the south from Arcachon, a touristic town on Atlantic coast of France.
This time Gerolf, Noma and me had the new Moyes intermediate model, Gecko, and our Litespeeds as we were coming up from Spanish Nationals in Ager.
Dune flying is a nice way to chill out after strong Catalunian thermals and though there is no tasks, it is actually quite an intense flying if one dares to be low and mix up with paragliders. I like the way how the Litespeed allows to play with relief and wind, how you can pull in and bring yourself down skimming these elegant dune lines and then use this bit of over-speed for getting a bit higher again before the next dive. It is so different from what we normally do in cross-country flying and very captivating for me.
We spent there three days focusing hard on ice-cream and french cheeses, having breaks for flying and making photos. Here are some of the good ones, just a few, but good ones:
Litespeed RX session, hips of thanks to Gerolf and his photo equipment for those great shots: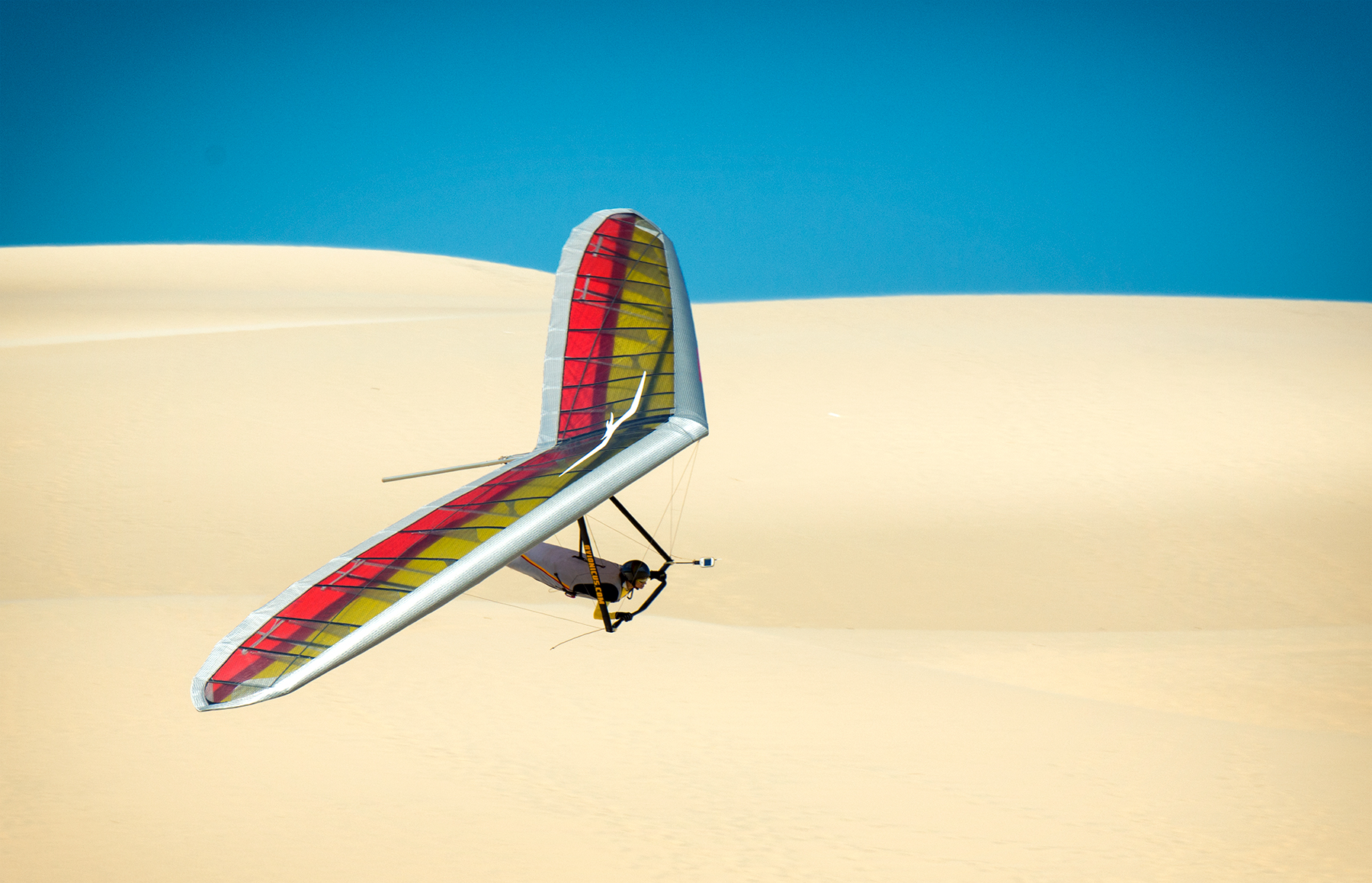 And here is Gecko flying with Gerolf playing with it:
That would be enough to pass this Mediterranean mood over to you, guys. Check this Dune out one day, you gonna love it! 🙂