Here we are! Finally, with our hang gliders, which stuck in Frankfurt due to Lufthansa's strike and arrived with 24 hrs delay. Yesterday set up and checked the gliders and managed even to get airborne for the test flights from the main launch El Penon, 2200 msl. As soon as you thermal up over the ridge, you get stocked by the incredible view on a huge volcano Nevado de Toluca, 4680 msl!
Quite a cool chilling flying on the sunset with a nice warm company of a lot of familiar faces on the landing field J British guys seem to be the palest after the winter 🙂 But as cheerful as ever before! Very happy to see them all. Just after the landing you get surrounded by a funny crowd of local Mexican children who perceive the world around by touching everything including you, your glider, harness etc.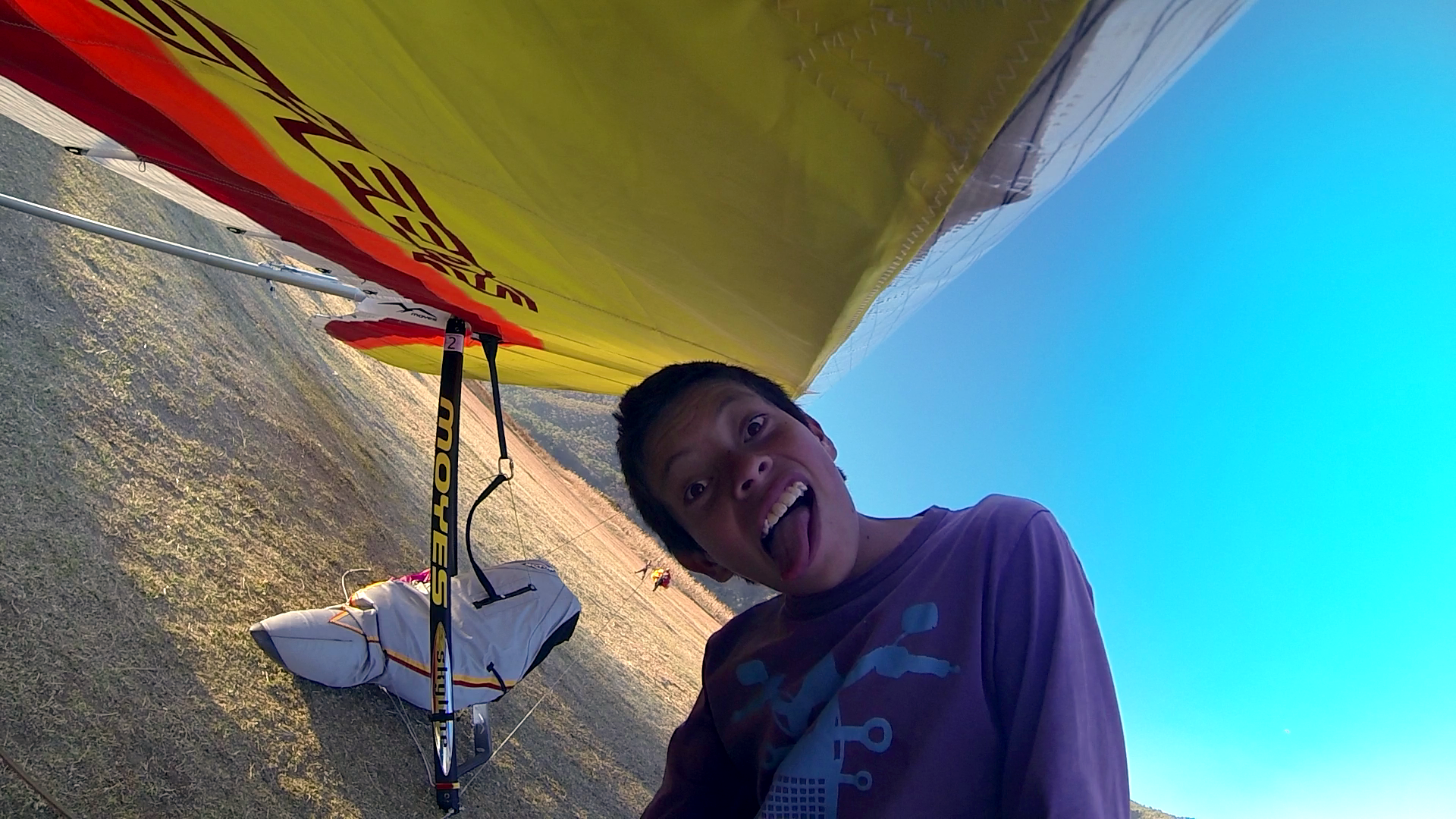 Fuhh, looks like the most exhausting part is over and now we are ready to fly Mexico! Today was a task to have a look at the area in 25 km radius from the launch, so set an 80 km triangle with landing at aerodromo loooooong field: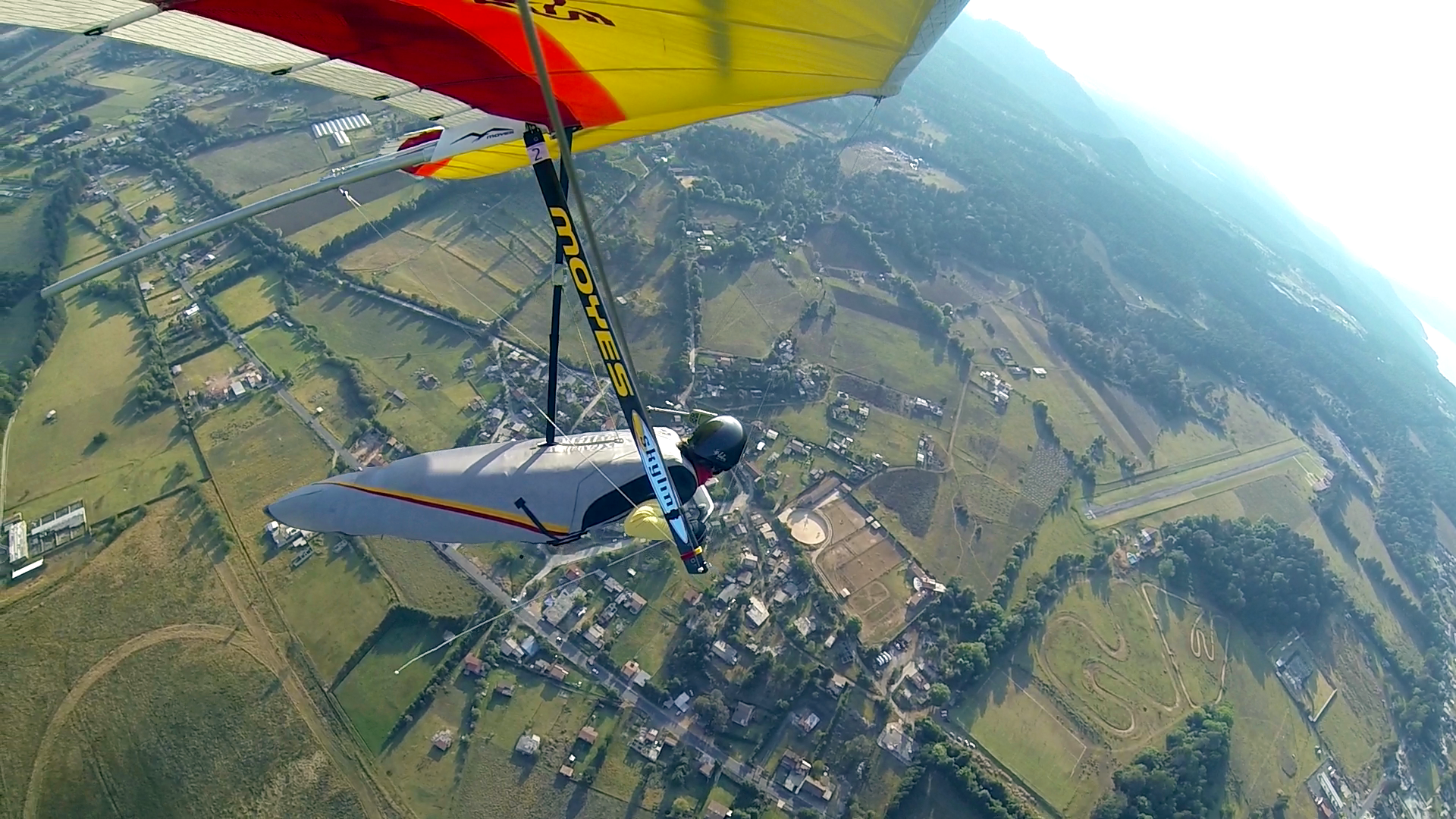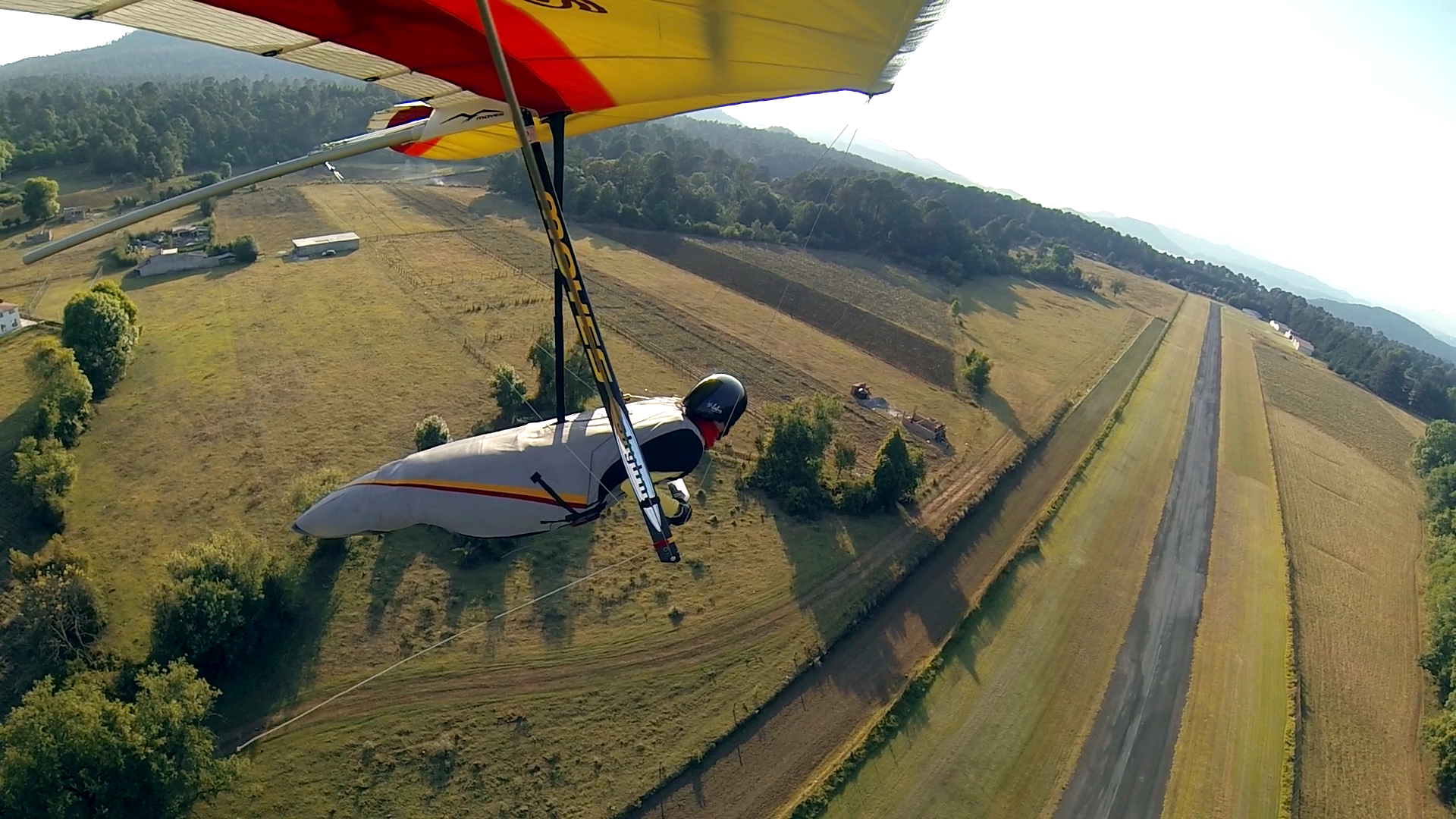 Here the landings are at 1900-3000 m! Many fields with unmarked power lines, small fences, and pretty big bulls.
Some buildings suffer more then others. At the one side we saw a HG hanging: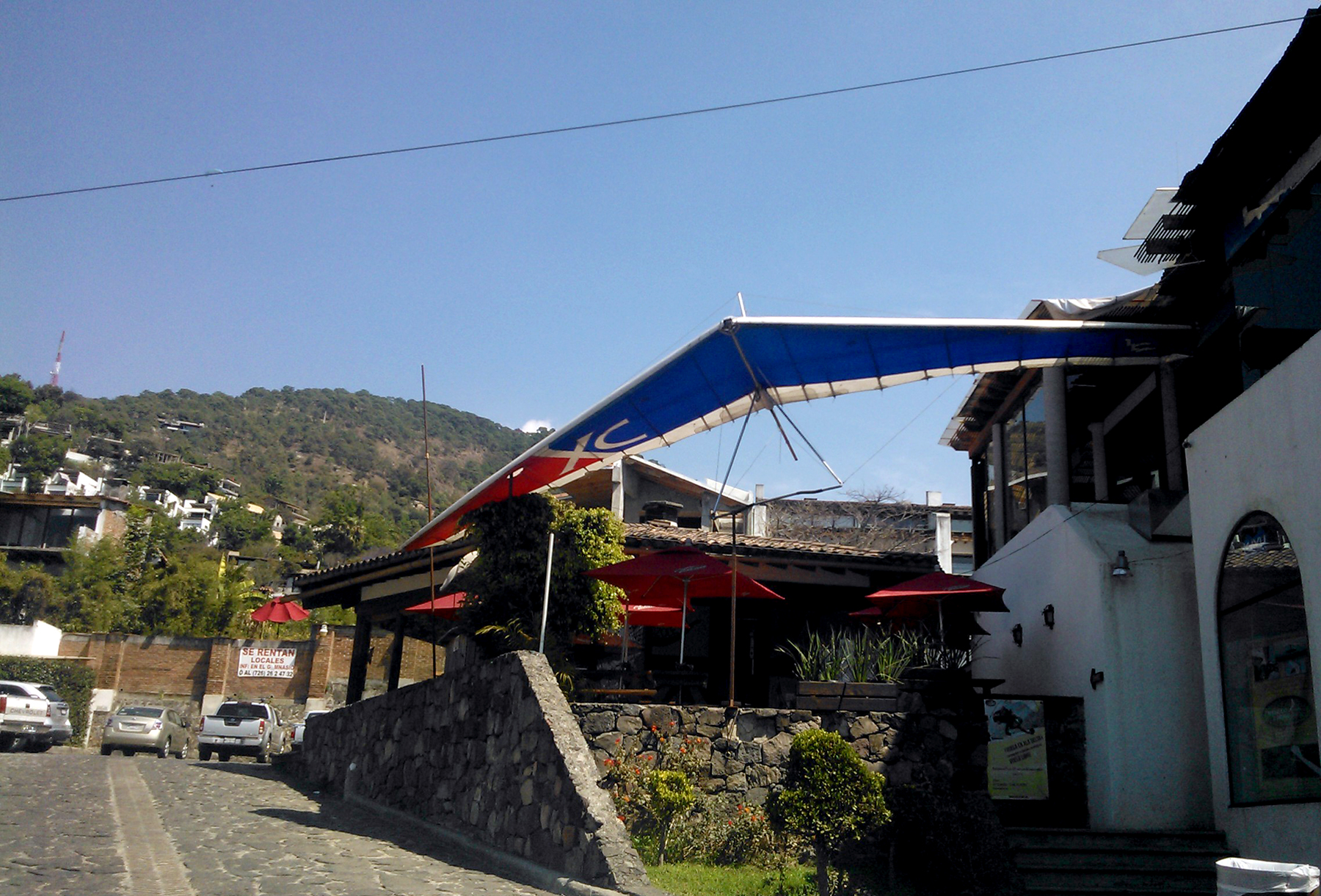 And on the other side the helicopter tail sticks out of the second floor window: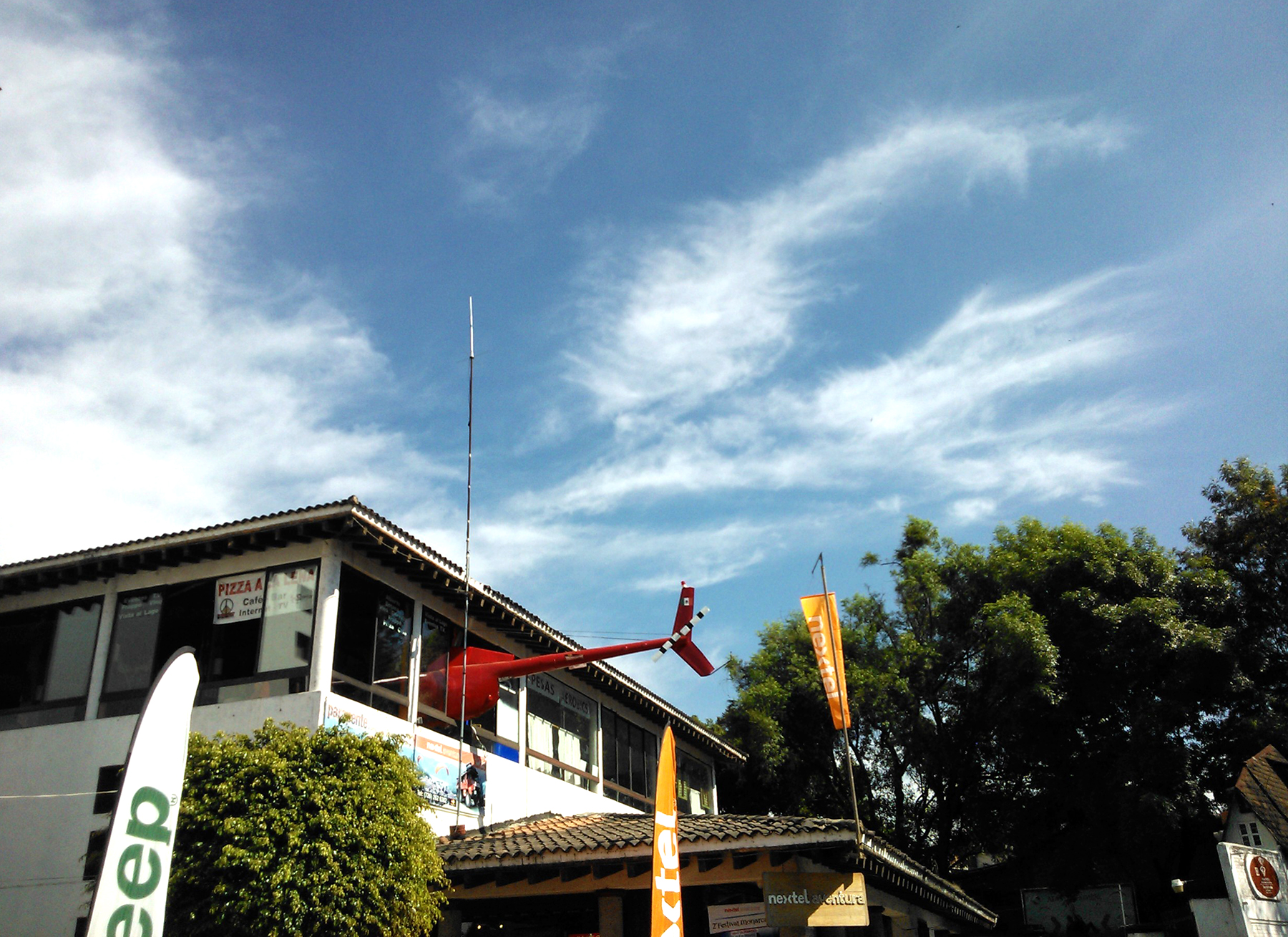 A bit about the authentic colorites. Valle de Bravo, quite an old town, found in 1530, lays next to a big lake Avandaro and attracts lots of tourists.
Pitifully without sombrero but passing the remarkable lake!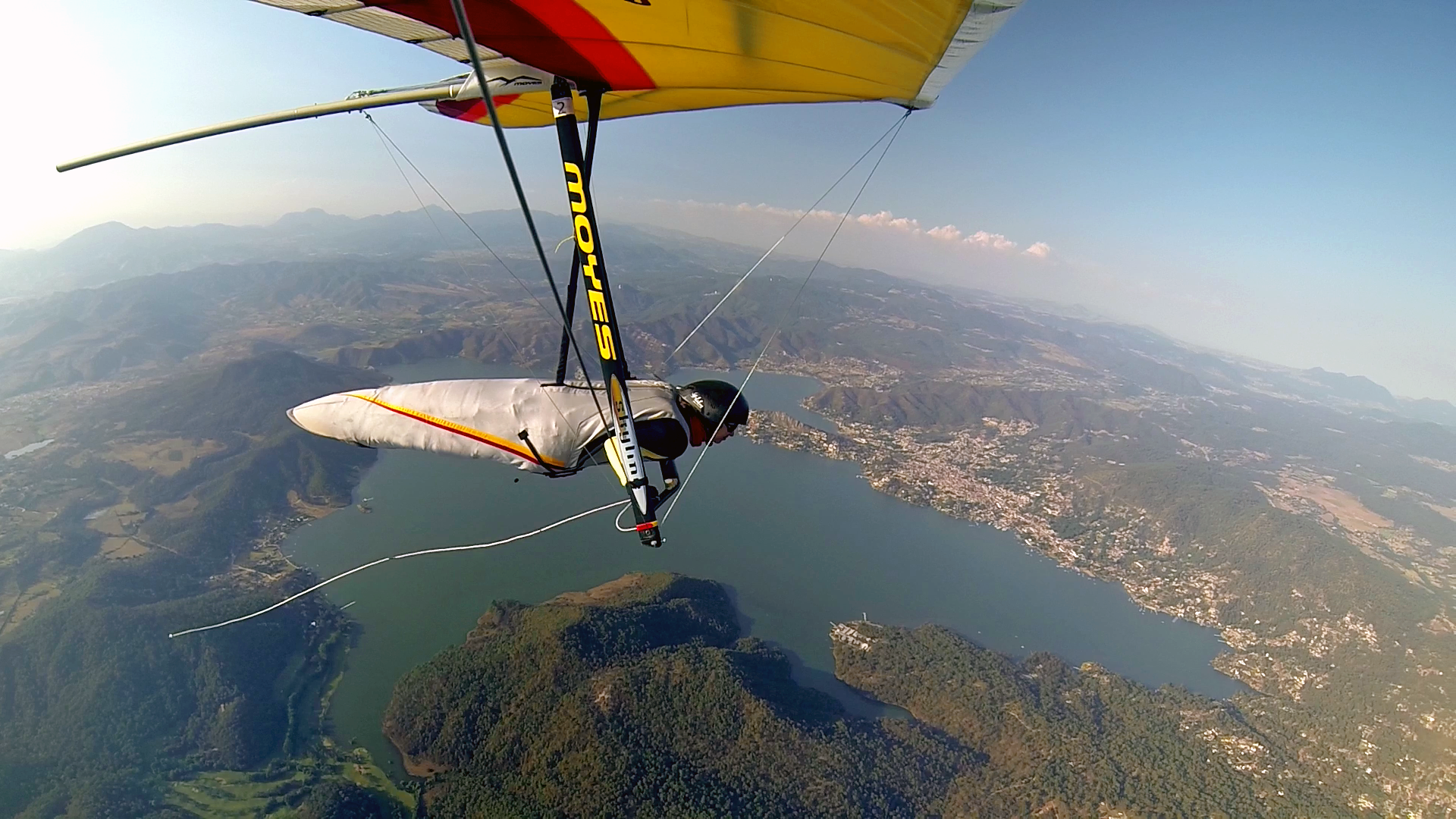 The town is quite crowded with traffic jams of the local taxis; the local market is something that is must to attend.  A big estate where you can buy everything reminds Russian markets in the middle of 90ths.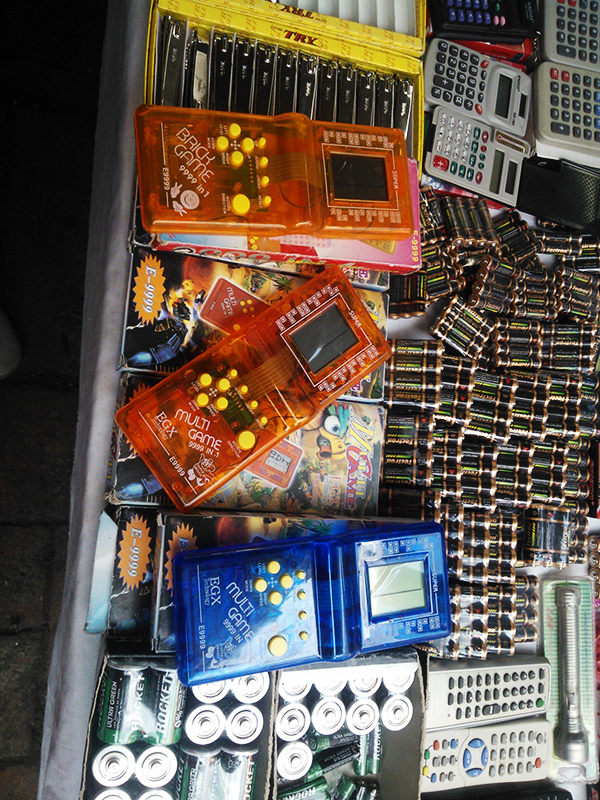 They sell shaved cactus! I haven't risked to try yet: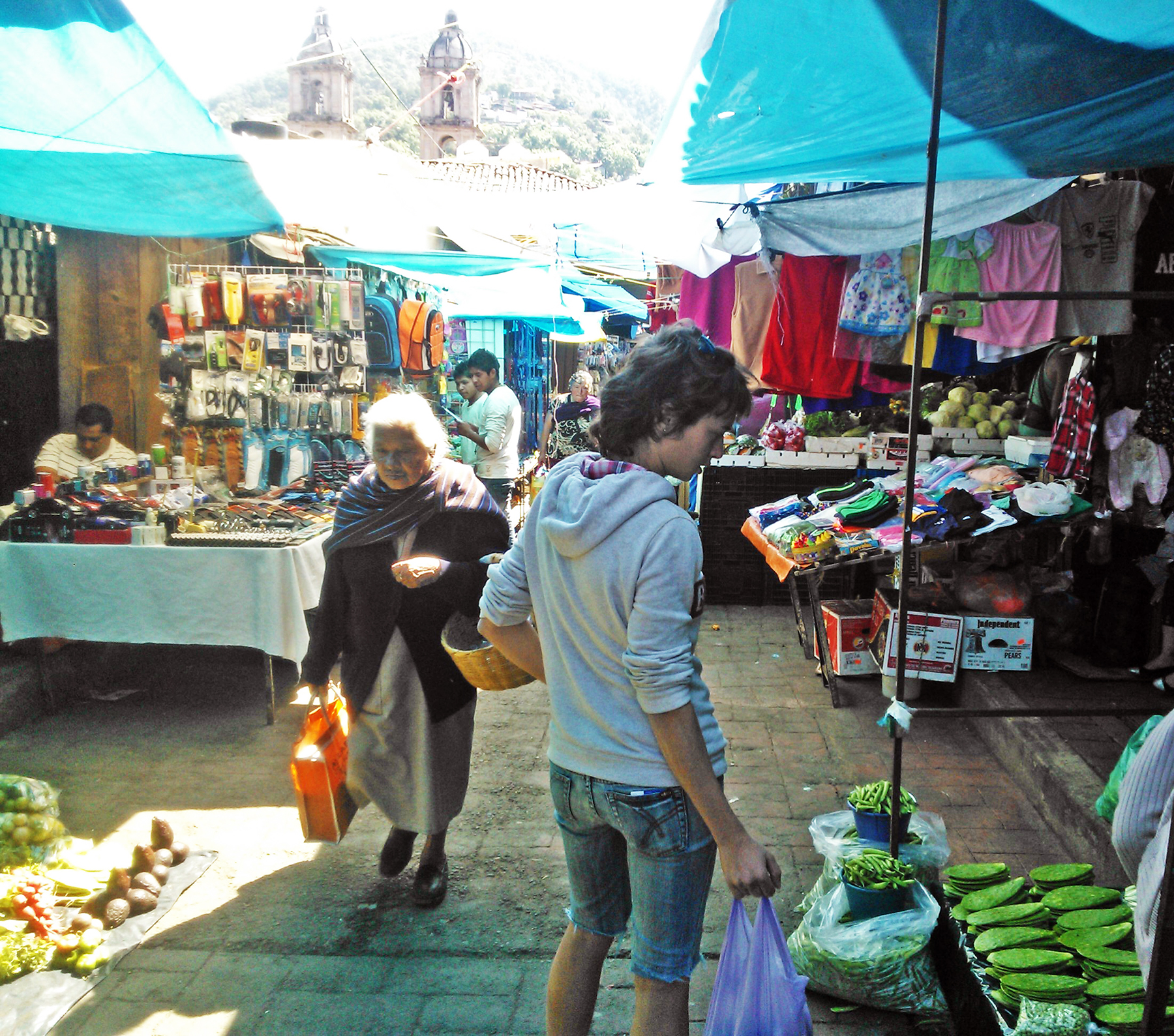 Amazing amount of fruits and vegetables half of which I have never heard before.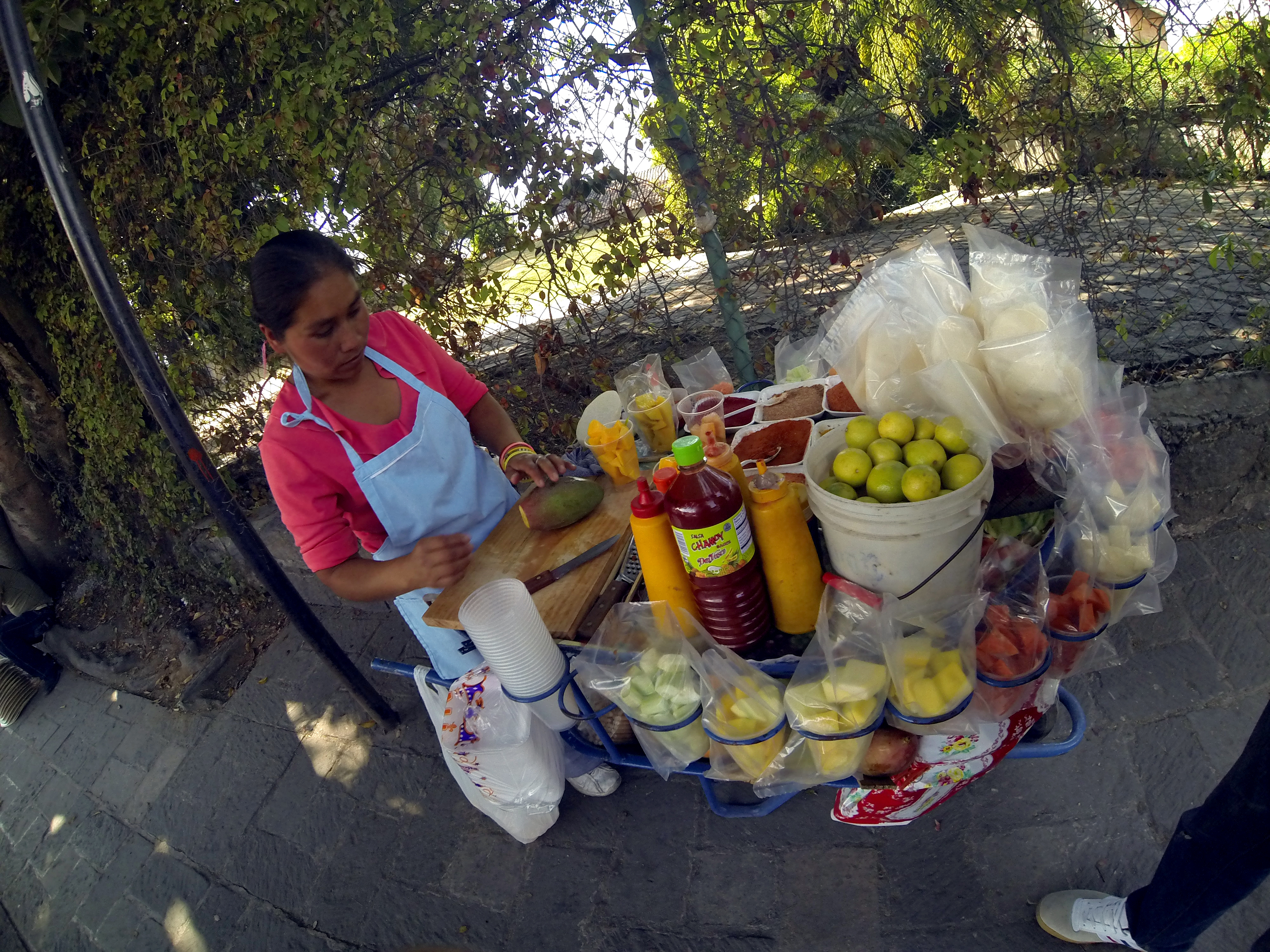 Can you imagine my amazement to see this knife with a Russian writing meaning stainless steel!? 🙂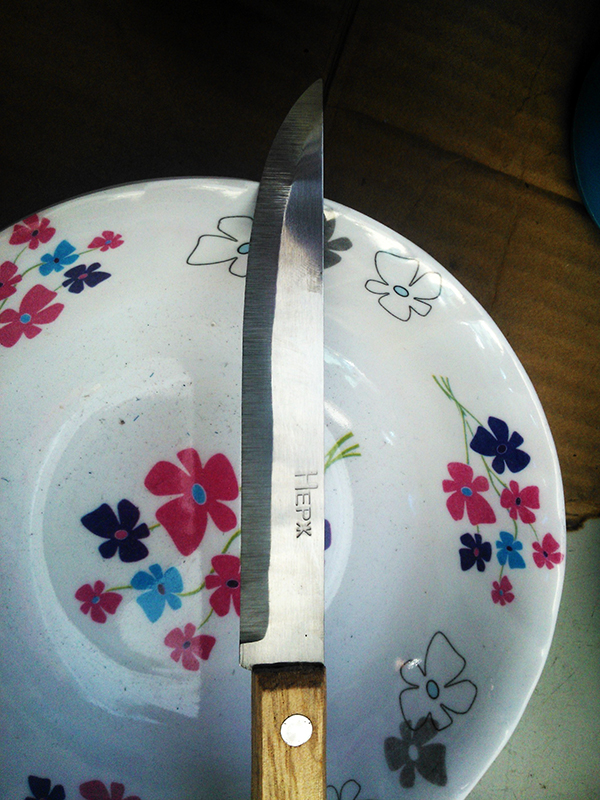 Every day brings a lot of impressions, hope to have enough time to fix them here. See ya soon! We fly with Spots and have a flytrace livetracking on this page http://www.flytrace.com/Tracker/map.aspx?group=178 or just click the LIVETRACKING link on the top menu.