This one is almost repeating myself from Facebook. Just to have it here and to show nice shots the people who don't use FB.
When you are willing to move you get rewarded as they taught me and they were right.
I came to Europe for 8 days and there were 7 flying ones out of them! The best week for the whole season, of course the thermaling window is rather short at this time of the year but the flying is not less scenic. Gerolf and I passed by Tolmin and Lijak, flying there with Matjaz. Then we went to Lienz to get a great flight into a bit higher area there and to slope land to get the car down since nobody would drive it for us. So now we know this option around Greifenburg when you want to utilize the conditions and to get to for instance Grossglockner quicker, or when you want to get your car down 🙂 Though with certain wind you also can slope land Emberger Alm.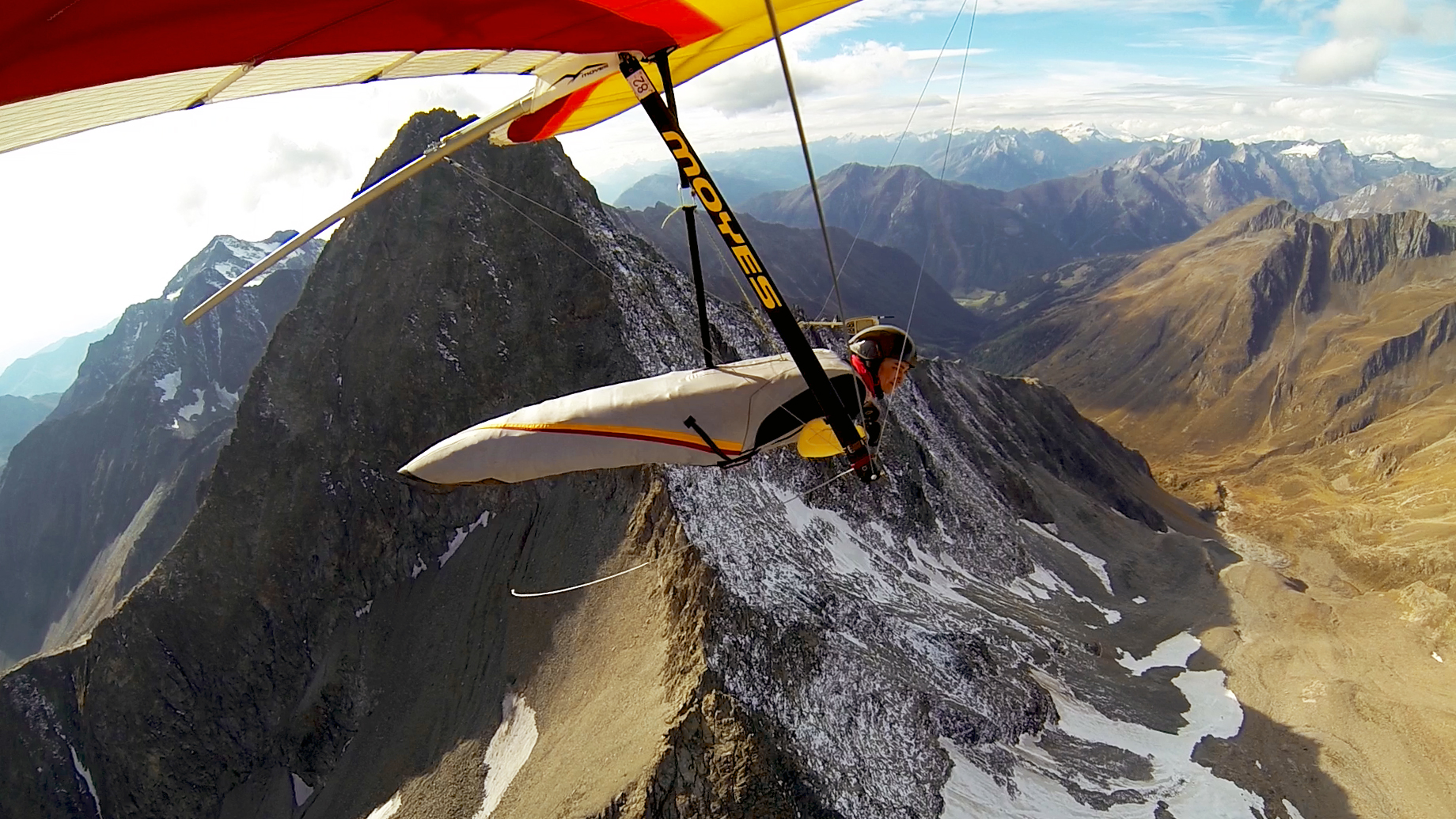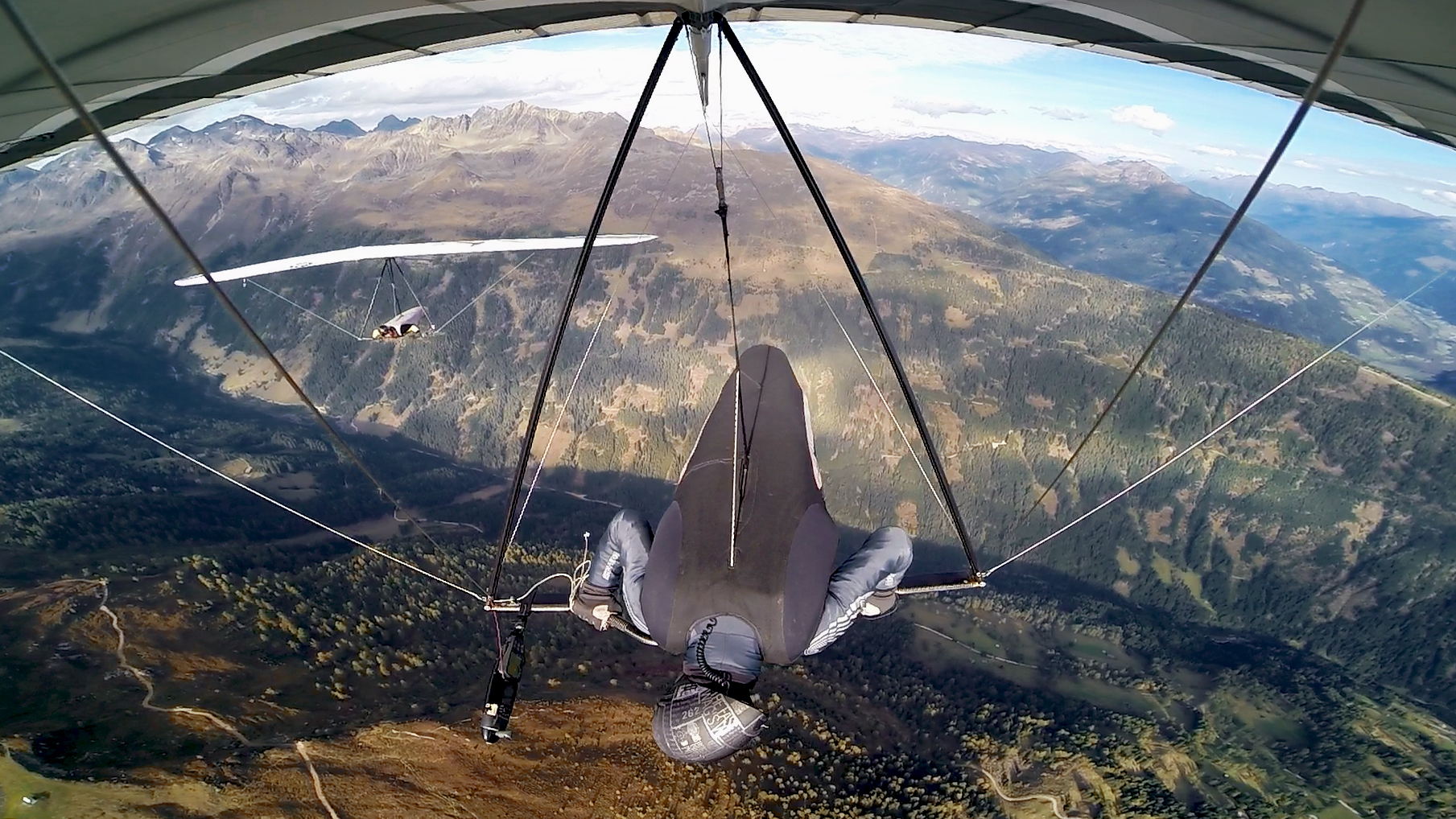 The fourth spot was Dolomites. For me it was the first time there. Speechless about the beauty of this place.
Pointless to express how breathtaking it is to fly through this cleft between Grohmannspitze and Langkofel!
This guy turned around right before the cleft, which was nice — I got the pass clear then:
here we go!: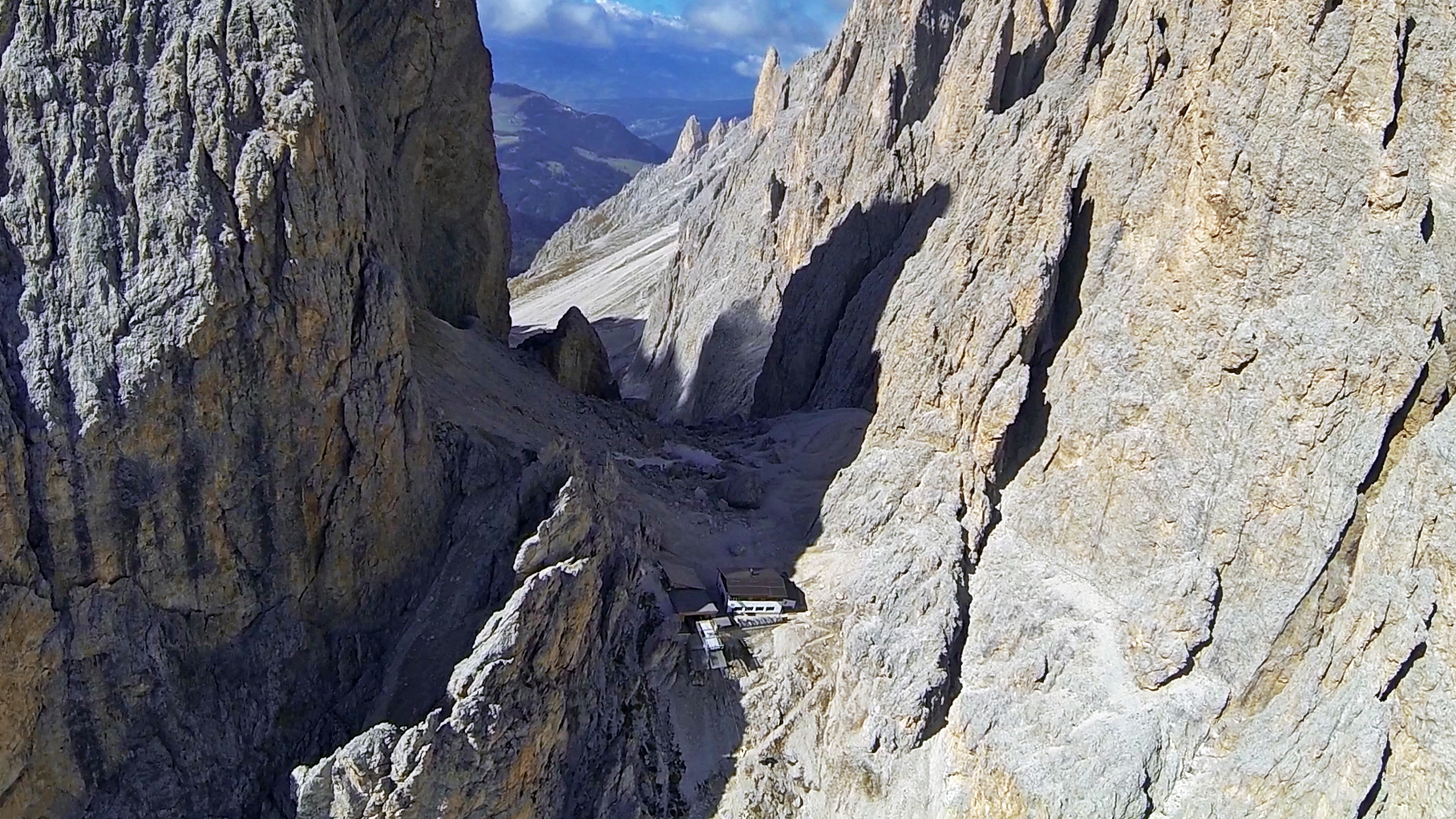 Going through to the other side: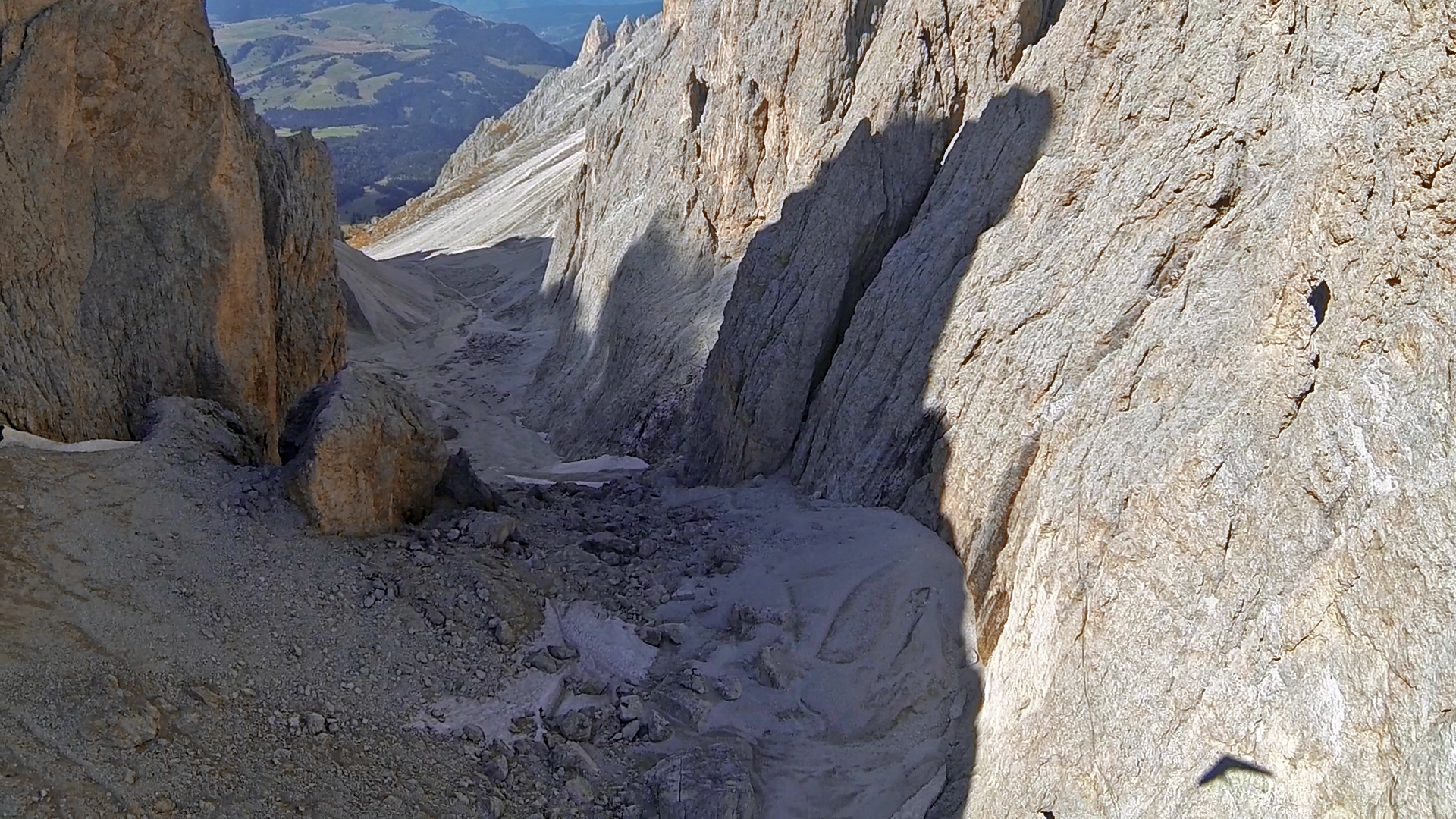 d'Antermoia lake: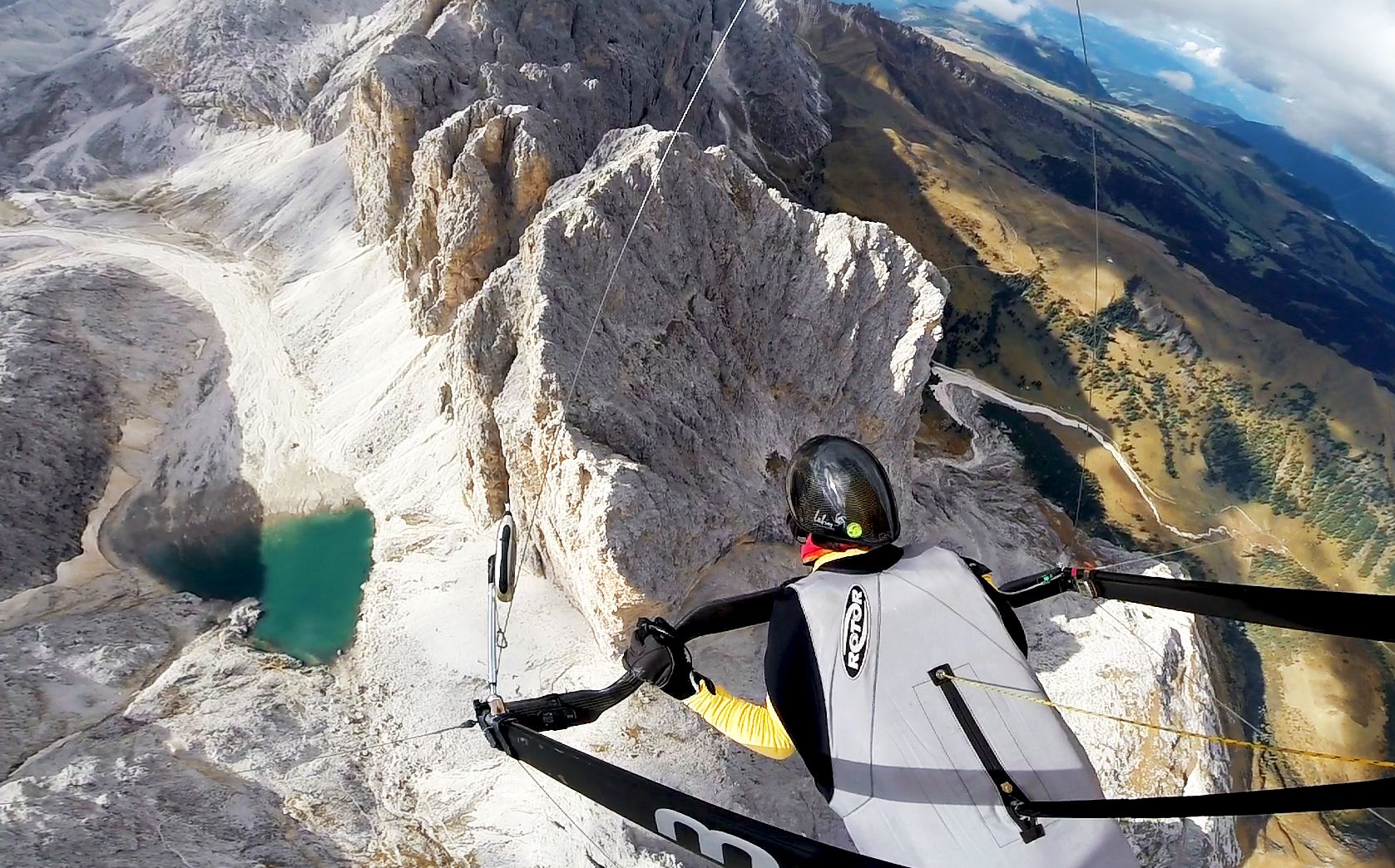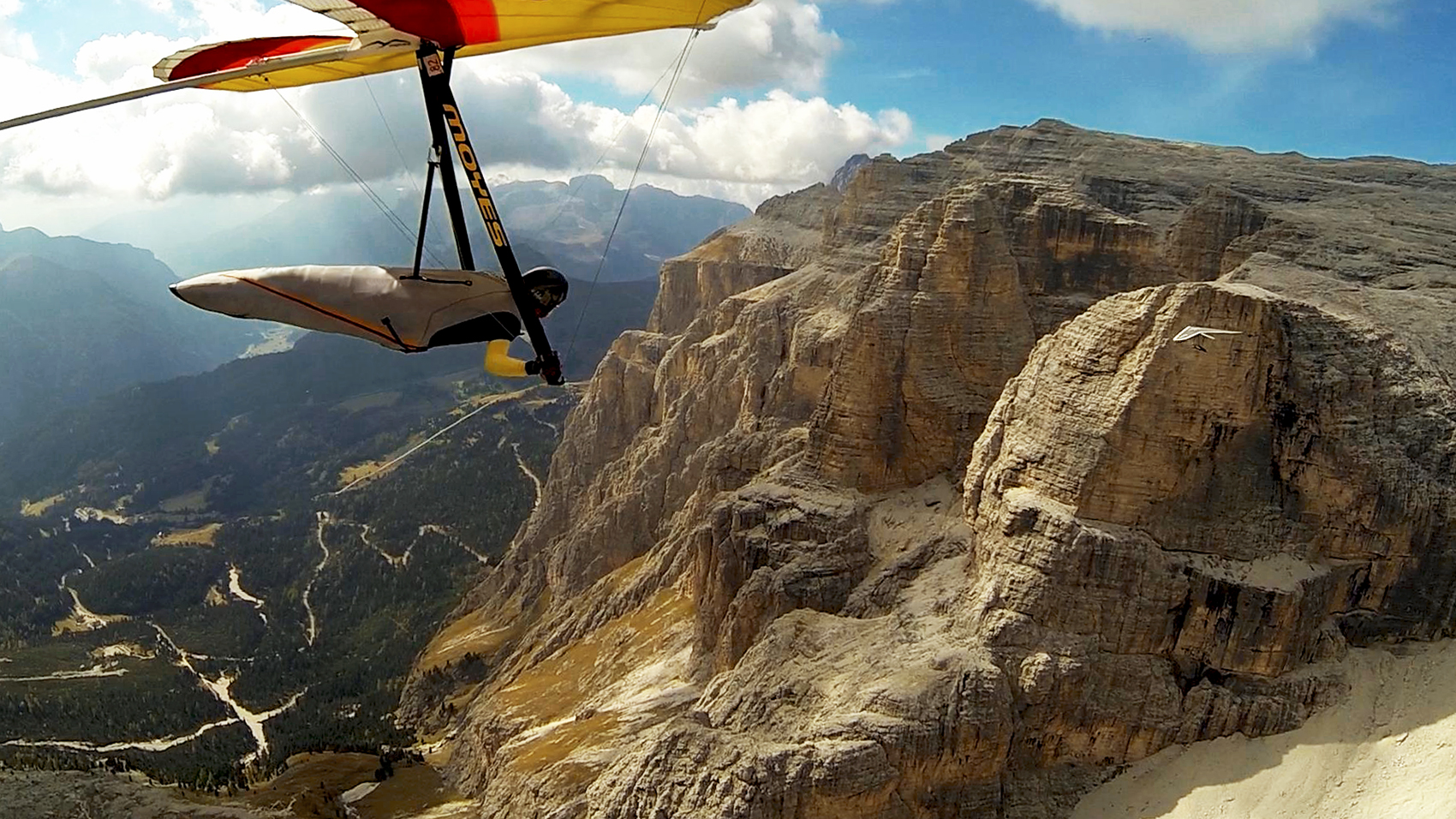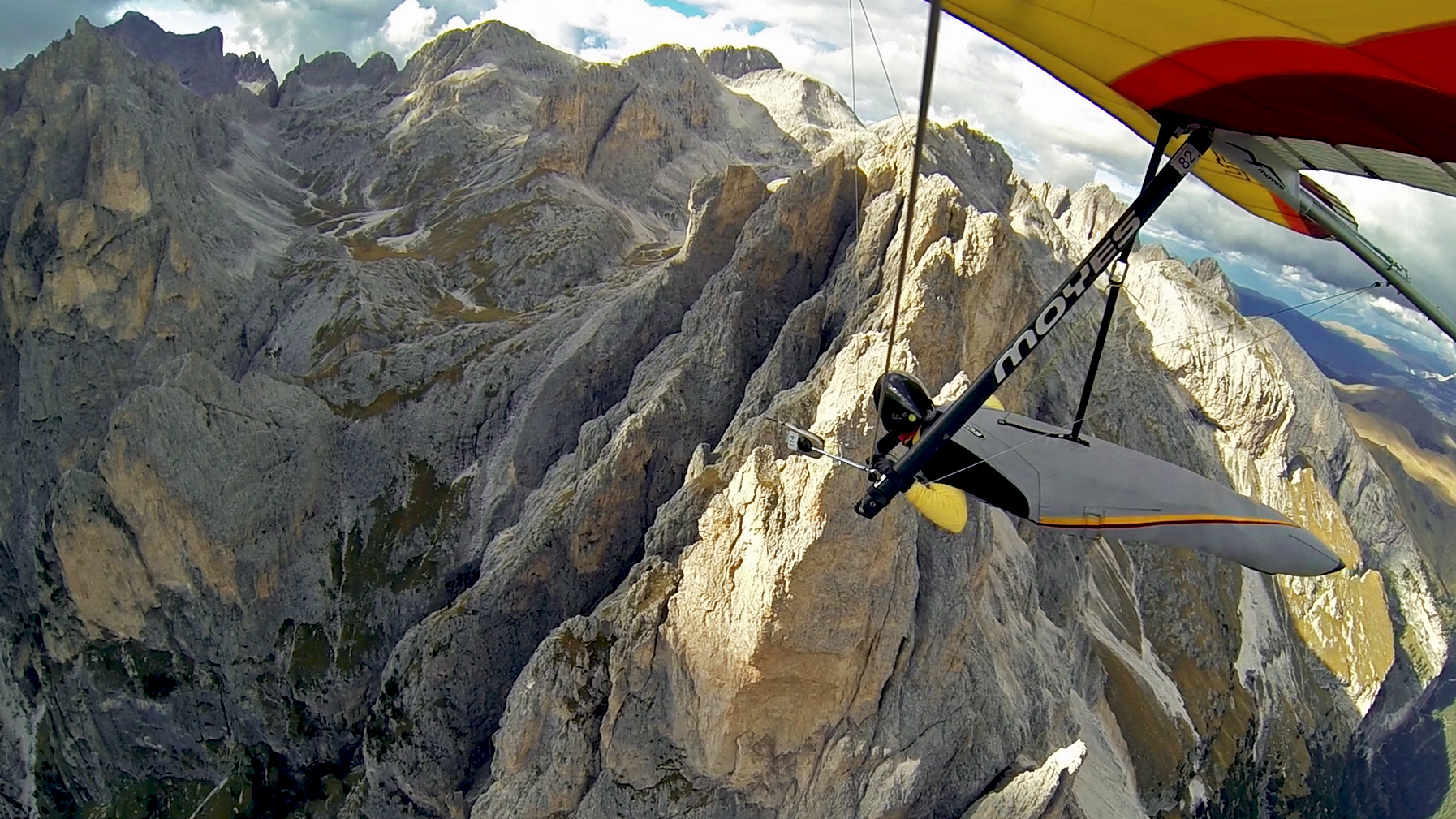 The last flight was from Speikboden in Ahrntal, Gerolf managed to jump over 3200 m Main Chain with cloudbase around 2900 and the wind from the other side of the chain… Well, I didn't manage 🙂 Though also got some interesting flying along the wall, snow and bits of glaciers.